Contact us today on 01884 252 444 or email us : mail@swgeotech.co.uk
Coastal Stability Assessment​
Coastal Stability AssessmentRedevelopment of residential propertyCoastal, Dartmouth South West Geotechnical Ltd undertook a Phase 1 stability assessment to assist with a planning application for the proposed redevelopment of a property off of, Southtown, Dartmouth, Devon. Development proposals involve the demolition of the existing residential properties and the subsequent construction of an apartment block comprising twelve apartments, with associated parking, communal gardens and swimming pool. The stability assessment concluded that although the mass stability of the site is not considered unacceptable (i.e. the site is intrinsically stable). However, the long term stability of the slope and retaining walls on the western part of the site should be improved prior to construction of the new structure as any stabilisation works will be very difficult to carry out post construction. Stabilisation works in the form of rock bolts and mesh are recommended along the top of the cliff to aid support long term. SWG are continuing to help with this challenging project and will update this case study when the stabilisation works are underway.
This site lies on reclaimed land formed from sediment dredged from the River Dee Estuary. A two-post system was required, with relatively high edge table pull-out forces on the north-side piles. Initial testing showed only marginal resistance for these locations, but rather than increase the pile depth or adopt some other form of anchorage, it was decided to check what strength increase with time might be developed. Three separate test visits gave the following resistance / time relationship for northern edge piles: A full 100% increase in strength was seen to be gained in these soils, after being installed for 100 days, which was more than sufficient to permit the original design to be safely adopted, with significant savings.
Since the mid 2000's, South West Geotechnical (SWG) have been at the forefront of ground investigations and foundation design for utility scale solar PV developments in the United Kingdom.​ UK solar development evolved in the south west of England, where SWG were ideally located, with their offices, UKAS accredited laboratories, site operations yard and workshop set in the hub of the region. They osmotically became the region's leading ground specialist partner with a number of key developers. In response to demand, SWG developed a number of different pile testing techniques, to enable effectiveness of driven pile installations and their resultant performance in terms of compressive, tensional and lateral load carrying capabilities. Coupled with SWG's extensive experience in rapid ground assessment by both desk study and intrusive investigation techniques, by 2012 they were the leading force in ground investigation and pile design for solar parks in the United Kingdom. By 2016, SWG's list of regular Clients, for whom comprehensive investigations and geotechnical designs were completed, included: SolarcenturyAnescoOST EnergyGDF SuezJuwiOskomeraM3 SolarInfinergyBester esGreenfrog ConnectBritish Gas SolarSolstice RenewablesBritish Solar RenewablesForrest EnergyPan Africa Solar Whilst most UK solar parks are around the 5MW generating capacity, SWG have investigated and carried out design on several over 40 MW including the following: In addition to providing comprehensive geotechnical assessments and designs for developers, several frame manufacturers saw the benefits in SWG's capabilities when used to optimise their own designs to suit site-specific ground conditions and engineering characteristics for their product. SWG's observational and direct methodologies, using in-house adopted installation and testing plant, enabled us to fine-tune pile lengths and sections, in order to optimise costs. Cost savings in steel alone has amounted to £50k or more on a typical site after design refinement by pile testing. Framework manufacturers for whom such work has been undertaken includes: SadefZimmermanHill and Smith SolarTata Steel Projects Hybrid mounting systems have needed to be designed where unique conditions exist, and conventional driven pile mounting is not possible. With the increasing development of such problematic ground (landfills, settlement lagoons, hard rock, etc.), so SWG have developed new systems, often in association with one of their Clients. Such systems include settlement tolerant frames, load sharing frames, grouted sockets, diagonally anchored shallow piles, tethered and ballasted tables, to list just a few of the SWG innovations. Whilst pile specification is always the biggest geotechnical issue financially, other key aspects of development need to be appraised in the geotechnical investigation process. These include conductivity/ resistivity of the ground for earthing, aggressiveness of ground to steel and concrete, foundation design for subsidiary buildings (substations etc.), and access track construction detailing. All of these aspects are cost-effectively addressed in the standard SWG appraisal process. In addition to investigation for new sites, SWG have been engaged on a number of trouble-shooting investigations, where existing developments by others have experienced difficulties associated with unforeseen ground conditions. SWG have teamed up with overseas partners to facilitate investigation and design of solar parks overseas. In this way, together with consultants EnSubSahara of Lagos, SWG are providing geotechnical expertise for the first solar park to be developed in Nigeria, for Pan Africa Solar. We are also able to supply appropriate purpose-adopted investigation and calibrated testing plant and equipment for the solar industry in any country.
It was proposed to exploit a new peat working close to an existing isolated house on the Somerset Levels. Due to concerns of the impact of groundwater drawdown due to the workings on the house foundations, it was necessary to model what would occur in this process. Fundamental to establishing this impact was determining the permeability of the peat. This was achieved by long term full scale pump tests. The test set up, including control console and monitoring boreholes are shown in the graphic below: Graphical data was produced that could be read to establish permeability values by a number of different methods: Methods of AnalysisData from all the monitoring wells was analysed using the Thiem-Dupuit method given in Kruseman and de Ridder (2000). Classical equation given in all text books; Q = pk (h22 – h12)/ (ln (r2/ r1) or k = (2.3Q/ p (H22 – h12)) x log (r2/ r1) Some were analysed using the Theis Analysis (BS5930, 28.3.2.2), which uses a plot of observation well drawdown compared or superimposed on a Theis 'type-curve'. Depending where the test curve falls on the type curve, parameters are read off the type curve, and substituted in equation to determine k. The four nearest monitoring holes were also analysed using the Cooper-Jacob Time Drawdown Method (BS5930, 28.3.2.3). Using this method, the drawdown over a log cycle of time on a straight line portion of the graph is determined, and substituted into an equation to derive k. The same method can be used plotting drawdown against log distance Cooper-Jacob Distance Drawdown Method from the well at a given time. Drawdown/ distance between the four nearest holes to the pump well were plotted to determine the unit drawdown value. The recovery phase of PW01 and near wells was analysed using Theis's Recovery Method (Kruseman and de Ridder, 2000, 13.1.3). A semi log plot of residual drawdown against time after pumping ceased is plotted, which gives a straight line, the slope of which = 2.30/ 4pKD The recovery of PW01 after the step test was also analysed by this method. Rising head permeability tests (BS 5930) were carried out in all of the boreholes put down as part of this exercise both to determine k, but more importantly to check uniformity of conditions across the site. Once a characteristic permeability value was determined, the extent of drawdown could be accurately predicted, and modelled. The testing demonstrated that the nearest property to the working would in fact remain unaffected, and this permitted the extraction to proceed safely.
Modbury - Flood relief dams
Description – SWG were instructed to scope and complete extensive site investigation works to complete a geotechnical assessment for a series of proposed flood relief dams in Modbury, Devon. The works then led on to geotechnical design, working along side the panel engineer. The design included stability analysis and earthworks. The investigation comprised of a geology and geomorphology focused desk study with follow on site work comprising trial pits, boreholes and in-situ testing. Related geotechnical laboratory testing was then completed by SWG's in-house UKAS accredited laboratory. All the information was then used to develop a detailed ground model. This model formed the basis of the geotechnical desig that comprised a detailed appraisal of the suitabityl of site one fill from a permeability, grading and erodabilty perspective. RocScience software SLIDE was used to provide the stability analysis. The earthworks specification was complete in accordance with the Highways agency Series 600 earthworks.
The old cricket pavilion at Heathcoat Cricket Club, Tiverton, was built by John Heathcoat for the club in 19xx, for the princely sum of £ s d. Sadly, this structure, although having served the club and wider community well for over xx decades, was becoming rather tired, and simply beyond yet another facelift. So the scene was set for a resolute and energetic Committee to galvanise their club and pave the way for a brand new structure. The club is set within the National Trust owned Knightshayes Estate, and with the backdrop to the north of ancient woodland has panoramic views to the south over rolling mid-Devon countryside. It is within this setting that it was decided to aim for the most sustainable and aesthetically desirable building as possible, and constructed almost entirely from timber harvested from the Estate's own woodland. SWG, whose senior Director John Hall is also Fixtures Secretary at the club, helped out with numerous geotechnical issues associated with the new pavilion. These included: Foundation and floor design on shrinkable clays affected by large treesSoakaway testing for new foul and surface drainage systemsDeep borehole for new water supplyGroundsource drilling for new heatpump system
Comprehensive Site Investigation Services​
Welcome to South West Geotechnical - an independent consultancy, contractor and UKAS accredited laboratory providing comprehensive ground investigation services.​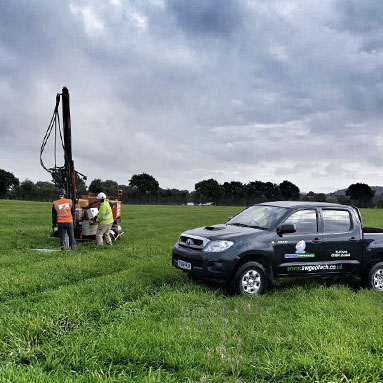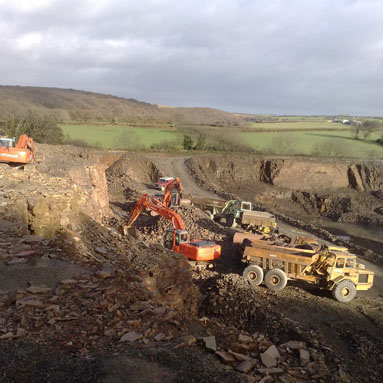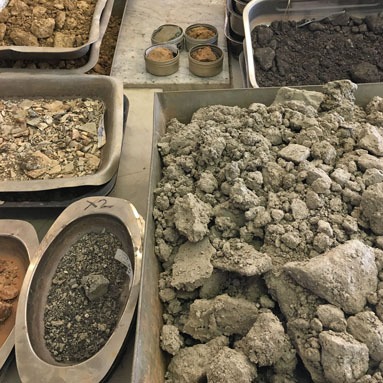 UKAS accredited in-situ and laboratory geotechnical testing services in the South West of England. Weekly collections and prompt turnarounds.
.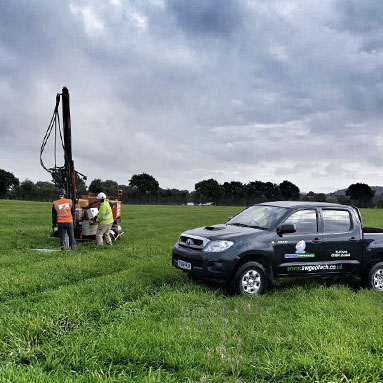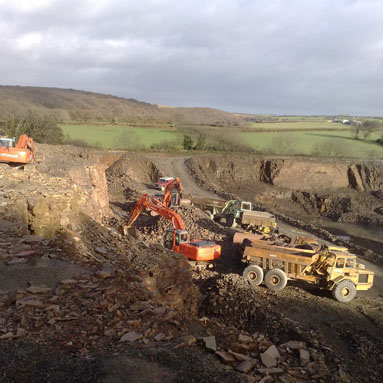 Welcome to South West Geotechnical - an independent consultancy, contractor and UKAS accredited laboratory providing comprehensive ground investigation services.​